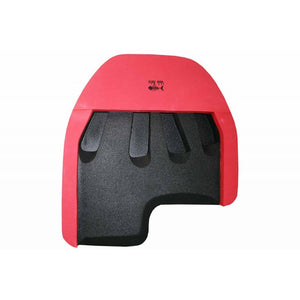 Make-to-order fabrication, please contact us via email at commercial@vaderetro.com to order
The Tandem Whitewater Hydrospeed Float is for 2 people… Very wide, it has two seats side by side. For the ultimate pleasure for two, to take blind people, to make discover the thrills for less experienced swimmers… French invention, French manufacture.
It's a two-person whitewater hydrospeed float, unique in its kind. The monitor, the guide or the most experienced is placed on the short part of the float and its arms are in the black footprints. The passenger is on the long part of the float and his arms are slipped into the white prints. The passenger is held by the pilot by the crossing of their arms.
Reference ZMHY006